Exoes attends ORC 2017 in Milano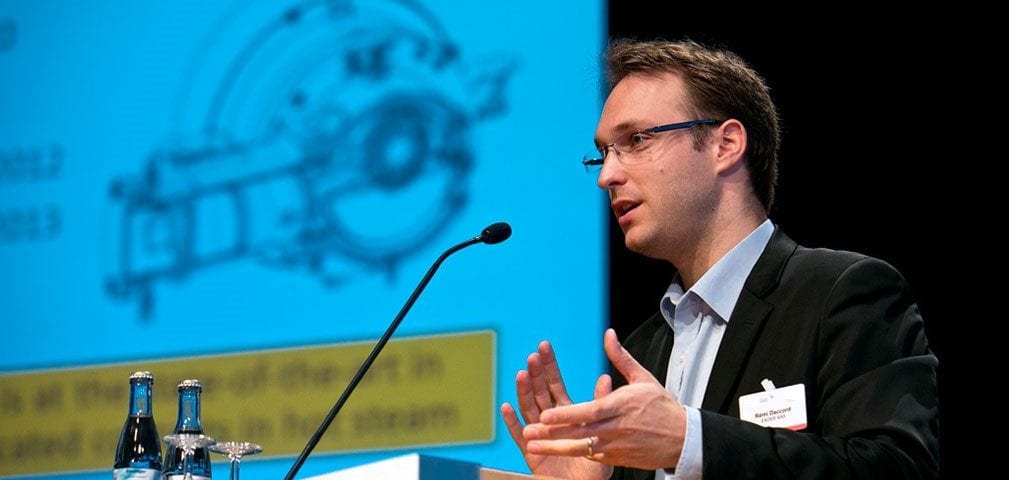 Last week, Rémi Daccord, C.T.O. at Exoès, attended the IVth International Seminar on ORC Power Systems (ORC 2017) in Milano, Italy.
To introduce his presentation, he said:
Rémi reminded the audience that the last version of E.V.E. meets OEMs and Tier Ones two main challenges:
" I assume that Waste Heat Recovery (WHR) on long haul trucks is the future key technology to reduce fuel consumption. But it has to prove the business, durability and safety cases to be launched in mass production. My presentation is dedicated to assess the business case of such a system through the calculation of its cost and of its payback time. I will try to go deeper in details than what has ever been written. "
By the time Rémi presented to OEMs and Tiers Ones attendees all Exoès expertise on developing design to cost components and systems, Arnaud Desrentes was introducing Exoès new engineering activities in IAA 2017 in Frankfurt, Germany.
Please, click on "
Conferences
" to read our presentations