EXOES and SANDEN to develop Expanders for waste heat recovery in trucks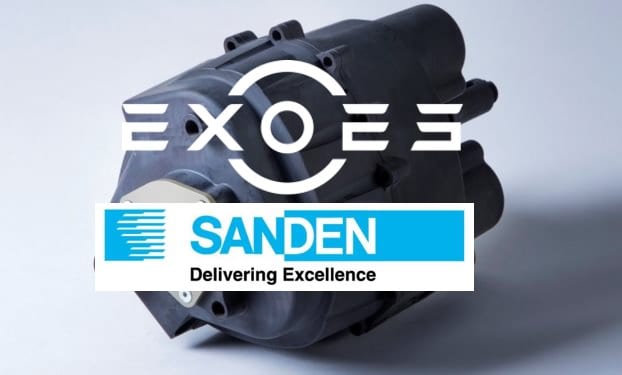 SANDEN and EXOES announce their cooperation in the development of a scroll expander for Waste Heat Recovery (WHR) in automotive applications using Organic Rankine Cycles (ORC).
Both companies decided to join their forces in order to make the expander technology compliant with OEM constraints and available in a short-term period.
Maria Wuensch-Guaraldi, C.O.O. at SANDEN INTERNATIONAL EUROPE Ltd.
"I am proud of this grateful cooperation with EXOES and believe it can serve to provide the most superior products in the market and contribute to our ultimate policy.".
Arnaud Desrentes, C.E.O. at EXOES.
"SANDEN is indeed an important tier one on compressors with a long manufacturing and sale experience and EXOES brings its ORC technology and know-how to create together a competitive advantage in the market. This expander is designed to minimize the constraint on the complete system and could be a game changer in ORCs for trucks."