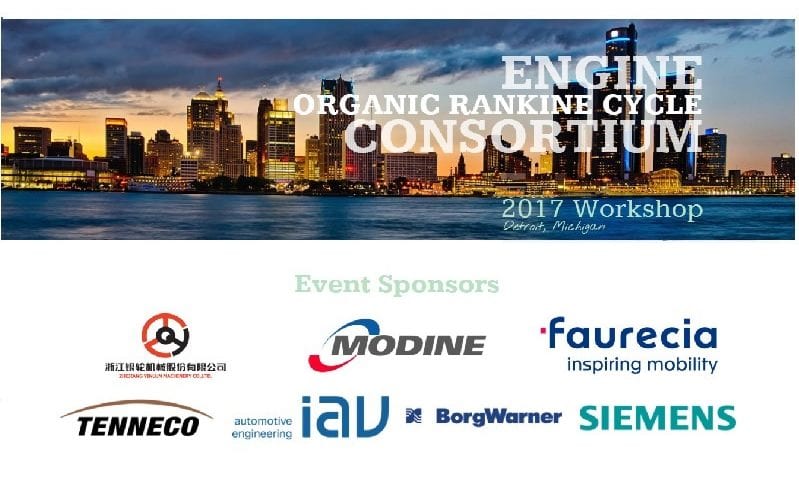 From November 15th to 17th the Engine ORC Consortium – EORCC – was held in Detroit (USA).
Gathering international industrial players, it was the opportunity for Exoès to present the latest developments on Rankine cycles.
Rémi Daccord's presentation was focused on waste heat recovery for trucks. More specifically, it assesses the impacts of the oil circulating rate by measuring the performance of components on a representative test rig.
At this conference, we paid attention to two presentations :
Thibault Fouquet, system engineer at Faurecia
He presented the results of the demotruck project, in partnership with Exoès and Renault Trucks (Volvo group).
Maximilian Hombsch, system engineer at Dana
He presented test results from Dana in collaboration with Bosal, Flanders Make and Voxdale on waste heat recovery for HCV application. The test bench used for this investigation was acquired from and designed by Exoès.