EXOES at the FISITA Congress, in South Korea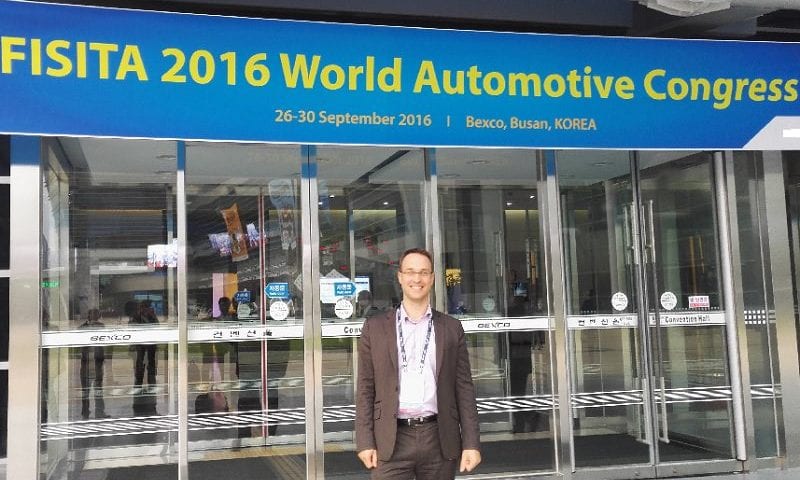 Exoès pursues its objective to launch the Asian market.
In September 2016, Rémi Daccord, Technical director, presented EVE® (Energy Via Exhaust), an exhaust waste heat recovery technology at the FISITA Congress, in Busan (South Korea).
EVE® is a piston expander. It recovers the exhaust waste heat and turns it to useful energy with a Rankine cycle. It is perfectly suitable for heavy goods vehicles. EVE® allows 5% fuel savings and CO2 emission reduction.
About FISITA
The FISITA Congress gathers OEMs and Tier Ones from more than 40 countries. One main objective: to imagine the transports of the future and give a response to actual issues such as resource depletion, climate change, and greenhouse gas emissions.
Three specific topics were particularly covered:
– Internal combustion engine improvement
– Autonomous driving
– Connectivity
Please, click on "Conferences" to read our presentations